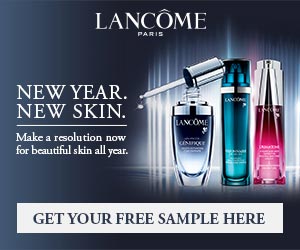 I love department store beauty products, but they're usually too expensive for me to buy often. That's why I like this new offer for a free sample of a Lancome skin treatment. Simply visit the site and enter your email address, then take the coupon to your nearest Lancome counter; you'll receive a free sample of Lancome's Advanced Genifique, a skin treatment that gives you smoother and more radiant skin in just 7 days. But this offer is only good through Jan. 31, so get it while you still can.
In Fort Worth, you can find Lancome counters at Dillard's, Ulta, Neiman Marcus, Macy's and more.
Subscribe to FW on the Cheap by e-mail
and
become a fan on Facebook.